Week #3 is the training week that barely happened!
Here's my training week in review:
Day 1 - Monday - Boot camp.
This was the best part of the week. Really! It was my last boot camp session and it was a good one! Lots of different activity. An hour of crab walking, skipping, sit ups, weighted squats, world jumps and kettle bell swings. Woohoo!
I was actually sad it was over. BUT....I do have the option of returning any Monday night I choose to, so that is good news!
Day 2 - Tuesday -
3 x 10mins @THR.
A 10 minute warm up & cool down targeting 60-70% HR and in between 3 10 minute intervals at 80-85% HR (with a 1:30 rest in between each).
38 degrees in the shade with 100% humidity. OMG! This was a tough run. And to top it off I did it while pushing L in the stroller. Really? Could hubby ever come home on time??!!
I felt great that I was able to get this done, but had to dig deep to finish. My average HR was 81% as it stayed at just above the top end of the range for each interval.
Run stats -
5.81kms in 52:25 minutes.
Day 3 - Wednesday - Cross Training.
This was supposed to be a cross training day. Unfortunately, I did absolutely nothing in the form of exercise besides swim in the pool. It was dreadfully hot again and I didn't do any activity. Instead I invited L's babysitter and her family over for a swim & BBQ after work. No activity. I could have. I should have. I didn't.
Run stats -
0 kms.
Day 4 - Thursday - 40 mins EASY.
Today was pack & travel day. No time to fit the run in. We were leaving to visit my dad for the weekend who lives 6 hours away. By the time we are all packed up & ready to go it was 9pm. Arrived around 3am, got to bed around 3:30am.
Run stats -
0 kms.
Day 5 - Friday -
6x1k @10k pace
.
My least favorite run so far, but I know this will get better!
Unfortunately after only 4 hours of sleep this wasn't happening for me. I did the 15 minute warm up and the first interval before stopping. I then decided just to finish off with a 20 minute run. The other problem with this run (and yes it does sound like I'm making excuses) was the road conditions. My dad lives at the end of a deserted, lonely, gravel country road. I have never seen so much dust. There were several vehicles that drove down on the way to their cottages and I literally had to stop & turn my back so as not to choke on the dust. I know that conditions can't always be perfect but this was just nasty!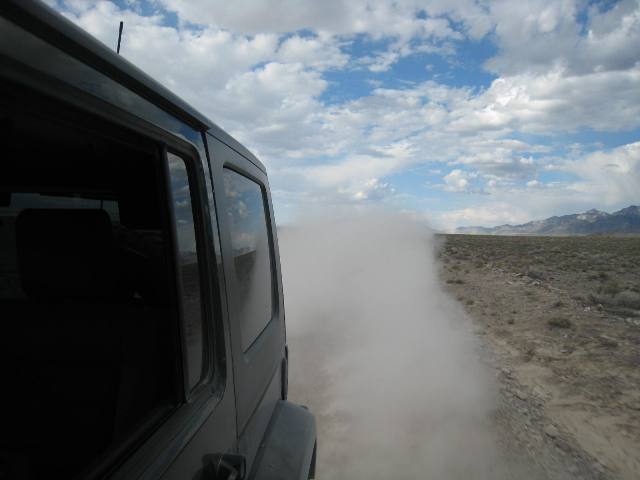 Total distance was 6.74 kms in 43:58 minutes.
Day 6 - Saturday -
REST DAY.
The reason we were at my Dad's was for a family wedding. My young cousin was married to her high school sweetheart. A lovely celebration. Yes, a celebration. I may have participated a little too much! It was a late night, early morning kind of situation! All in good fun.
Day 7 - Sunday - Long Run 165 mins
See above. Too much celebrating. This run did not happen. We also headed home on Sunday as well. A drive that turned into 8 hours with all the weekend cottage traffic. Ugh!
Run stats -
0 kms.
Total stats for the week:
Distance - 13.49 km
Time - 1:36:26
Average pace - 7.09min/km
This wasn't a very successful week on the training front. I am a little concerned about the next few weeks as I have vacation coming up & lots of work to do before I go as well as preparation for 2 weeks of camping to finish! Hopefully I'll be able to get in the majority of my runs, but most especially the long weekend runs.
I CAN make it happen!!